CAPS hosts an array of signature programs that we have created and that we implement each year to support our student community.  These signature programs include campus-wide initiatives that engage the entire community around topics of positive mental health, as well as initiatives that have been designed for specific communities on campus.
Fall Festival is an annual event held at the start of every fall semester that provides an opportunity for students to meet CAPS staff, learn about CAPS services, and engage in fun cultural activities that promote positive mental health and wellbeing.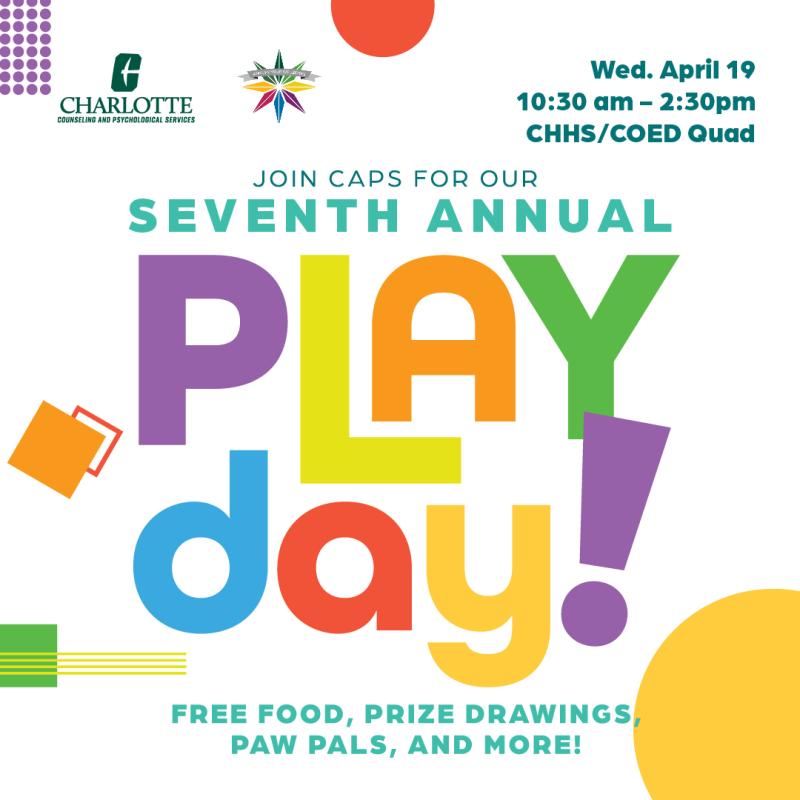 Play Day is an annual event held every spring semester that highlights the importance of play in managing our mood, stress, and anxiety.  Past events have included paw pals, a music station, puzzles, adult coloring books, and "make your own" glitter bears, stress balls, and slime. 
Visit our Diversity and Equity page to learn more about upcoming and past Healing & Empowerment Gatherings.
The OUTSpoken speaker series is an annual speaker series event that brings to campus an LGBTQ+ identified speaker to speak to issues related to sexual and gender identity diversity and to issues related to the LGBTQ+ community as a whole.  This speaker series takes an intersectional approach, examining intersections of race, class, religion, and other identities.